Multi-Language, Multi-Sector Recruitment Websites and Apps developed by KeyApps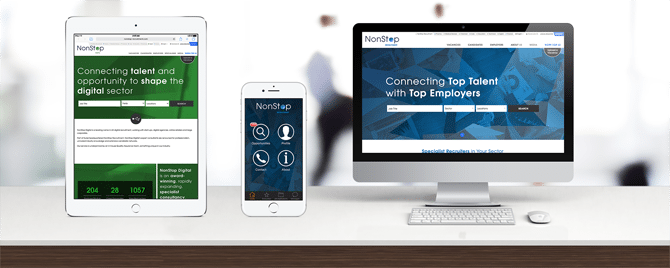 KeyApps Ltd have worked closely with NonStop Recruitment Ltd to produce a European digital platform for the business.
The websites and apps offer multiple language selection options; English, French, Italian and German, with Candidates and Clients able to quickly navigate through to their relevant and preferred sector and specialism.
With candidates being able to select and save jobs from different sector sites and apply all at once, the platform speeds up the application process. NonStop Recruitment Ltd have a highly engaging, interesting and potentially lucrative Careers Programme – check out their Work for Us site for more information on joining
KeyApps Ltd look forward to adding even more features and functionality to the NonStop Recruitment websites and apps.
For any further information on KeyApps Ltd or for a free consultation please contact [email protected] / 02033717602