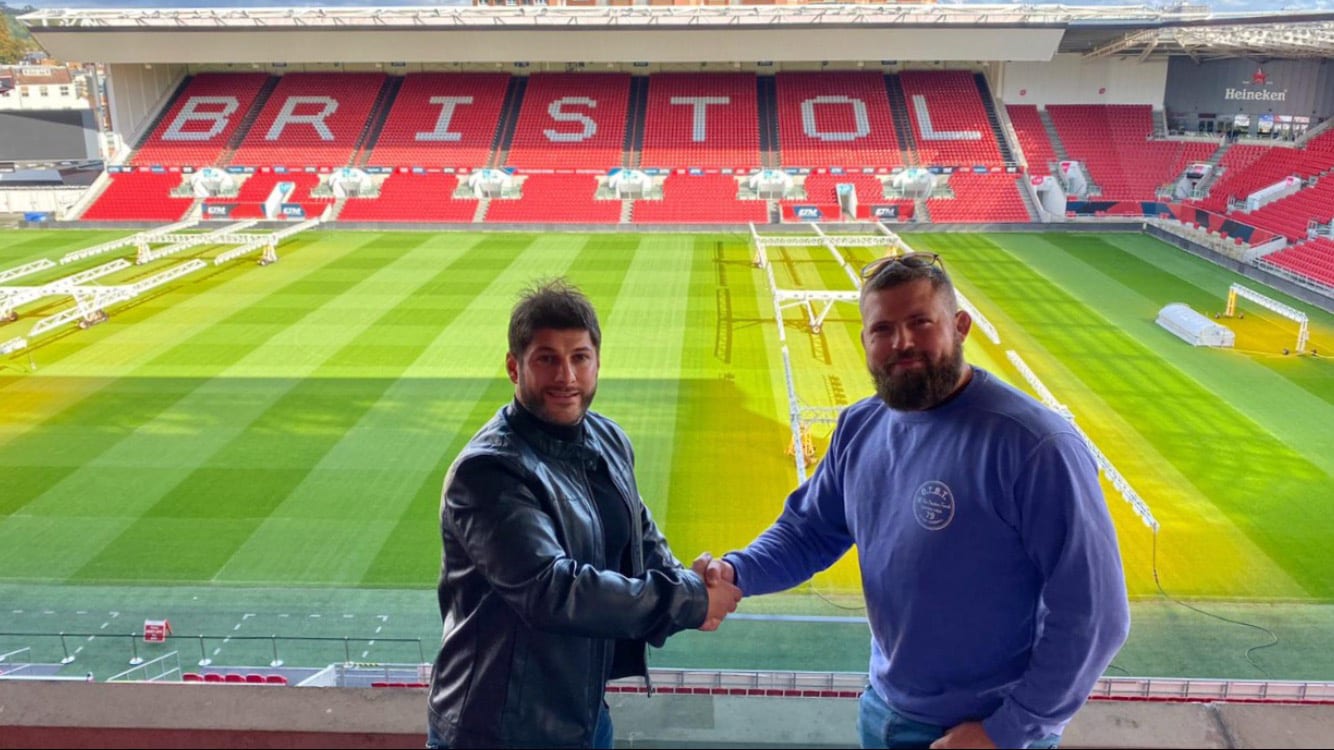 From Rugby to Recruitment – Bristol based WHY Recruitment Kick Off with new Recruitment Website
It's with great privilege to announce the launch of the new WHY Recruitment Website
WHY Recruitment offers a wealth of experience, knowledge and most importantly connections that have been built over a number of years successfully performing in multiple sectors throughout Bristol & The South West. 
Businesses looking to secure talent and professionals seeking new opportunities are encouraged to get in touch 

[email protected]

 
John Edwards of KeyApps met with Chris Brooker, former professional Rugby Player for Bristol Bears & England Saxons and now Owner of WHY Recruitment & Building16 
J.E  "Chris, it felt right to meet here and add the finishing touches to your new recruitment website and system on the eve of its launch and of the highly anticipated South West clash between Bristol Bears & Bath RFC. Can you tell me a bit about the move from Rugby to Recruitment and your exciting new venture?'
C.B  
"I was fortunate enough to play professional Rugby for many years. During this time I not only learnt a great deal about teamwork, leadership and working as a collective towards a specific target but picked up a number of successful business connections. I started recruiting for a number of high profile clients within the SW when I retired as a Professional Rugby player and we've progressed WHY Recruitment & WHY Sport to ensure we are able to target and place the most suitable professionals in the market 
J.E  "Reflecting on your time playing as a professional rugby player to now performing as First Team Coach for Cleve RFC, what important experiences can you draw on to take into your new recruitment business?
C.B  "Rugby's taught me a number of important life lessons. Competing for top spot and performing for team mates was at the forefront of what it meant to be a professional rugby player. We are looking to instil these competitive characteristics within the team here at WHY Recruitment & WHY Sport. Communication was paramount on the rugby field and we will emphasise this to our consultants when dealing with both candidates and clients. 
J.E  "I know your team is already actively placing professionals with several high calibre clients throughout the South West however can you detail what types of personnel WHY Recruitment will be working with?"
CB  "Temporary, Contract and Permanent Professionals working within the following sectors:
Trades & Labour

Driving & Logistics

Cleaning 

Factory & Warehouse

Office & Admin 

Care 
A comment from Operations Director Maria
"We pride ourselves on recruiting the right person for the right job. WHY Recruitment work closely with all our clients to learn about what's really needed. This way when we match a candidate and an employer, we're as happy as they are with the outcome.
Why chose WHY Recruitment?  
Because We Hire You, we recruit for you, we work closely with you to understand your business needs, the budget you are working too and the best solution for you."